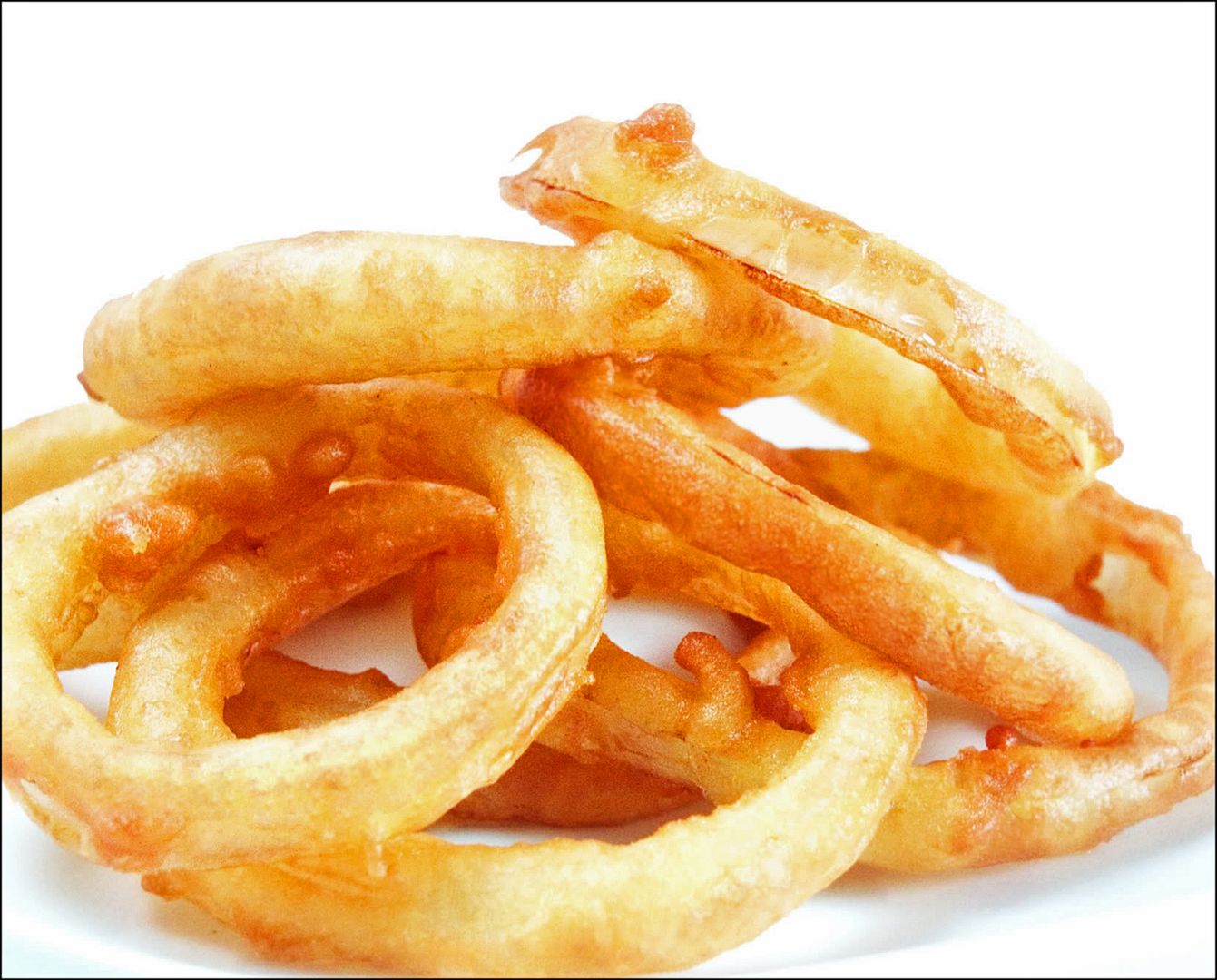 It was about two years ago when Sam Leong, celebrity chef and kitchen honcho of the Tung Lok group of restaurants, showed off his batter recipe on a local TV program. I got round to testing the recipe recently – better late than never, right? – and I must say it worked very well. I made a pile of fried onion rings for a group of professional judges – my 11 nieces and nephews – who showed universal approval by polishing off everything in five minutes. They even ate the bits of batter that had broken off. That's gotta mean they really liked it!
Sam Leong delivered on his promise but the batter was only half the battle.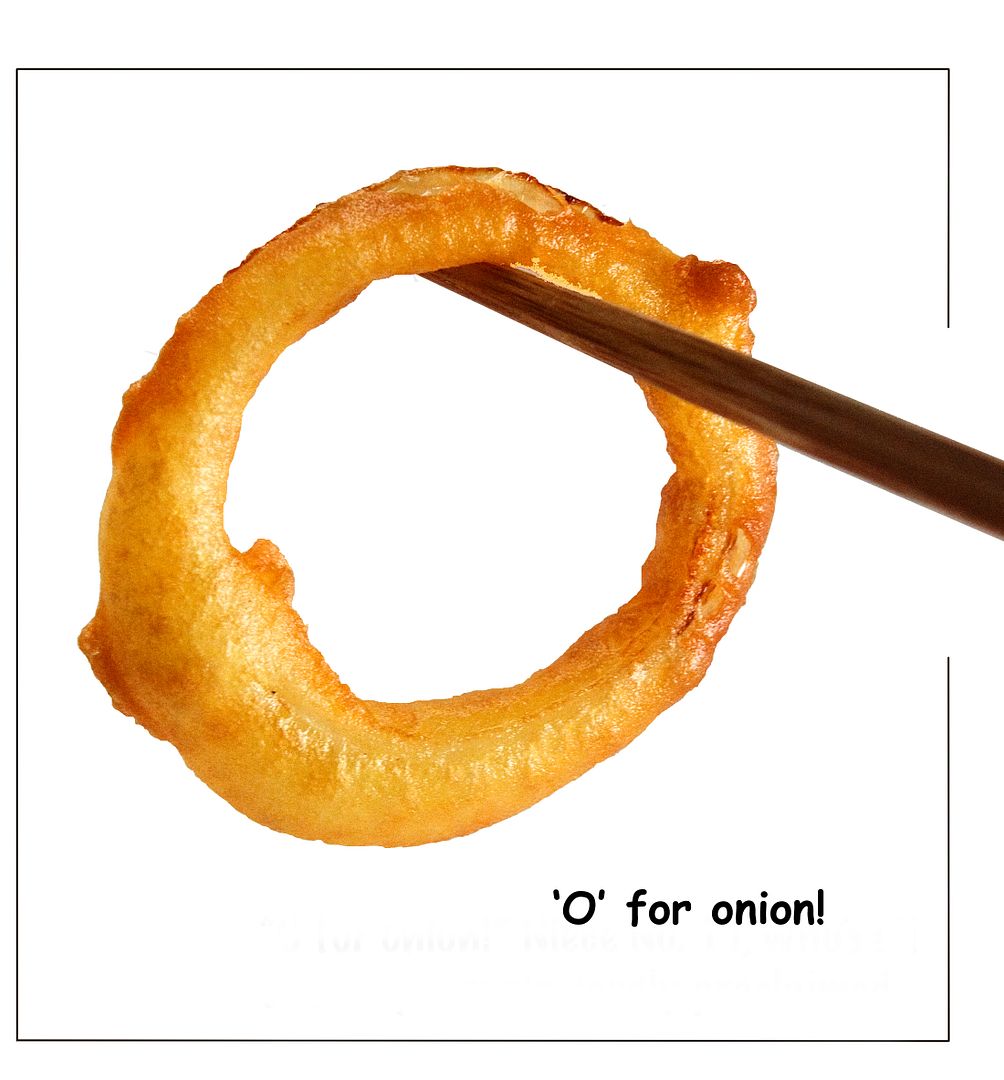 Temperature was the other half. When the oil wasn't hot enough, the batter was soggy because there wasn't enough heat to drive out the moisture in the batter. The batter was also soggy when the oil was too hot because there wasn't enough time to drive out the moisture before it turned brown.
At the right temperature, the oil bubbled rapidly on contact with raw batter but didn't smoke. The bubbling slowed down as the onion rings turned crispy and a lovely shade of golden brown. I fished them out at the point of perfection and my nieces and nephews dug in straight away. Drain them first? Sorry, that was overruled. They couldn't wait that long.
FRIED ONION RINGS WITH SAM LEONG'S BATTER


(Recipe for 10 persons)


Batter

(Source: Sam Leong)
200 g plain flour
20 g glutinous rice flour
20 g potato flour
16 g baking powder
3 g baking soda
2 tsp salt
310 ml water

7 white onions
vegetable oil for deep-frying

Slice onions into rings about 5 mm thick. Mix ingredients for batter. Heat oil in a pan or wok till hot. Dip onion rings in batter. Let excess batter drip off. Fry till golden brown on both sides and drain on paper towels. Serve immediately.