These Bombay ducks look pretty ferocious, eh? Good thing they aren't moving anymore, or they might snap off my fingers! I think they could be the star of some B grade horror movie. Can you see them wriggling around, snake-like, wreaking havoc on unsuspecting teenagers skinny dipping in a lake? Would have to make them much bigger though, since these cute little critters are only about eight inches long. But boy, they sure don't need extra teeth!
Here's a closer shot of those impressive jaws:
Obviously, Bombay ducks aren't ducks. Since fake doctors are called quack doctors, that would make fake ducks . . . quack ducks . . . . . .? Never mind. Mum called Bombay ducks '硬魚', which means 'hard fish'. This name is also rather weird because the fish is anything but hard. The meat is soft as silken tofu and the bones are all soft cartilage. It's like eating fish flavoured tofu which you can, if you want to, sort of slurp and suck off the bones. Oh, by the way, the Bombay ducks would like to wish you a Merry Christmas, before they get eaten up:
Apparently, Teochews love hard fish and Indians love Bombay ducks. I can't speak on behalf of Indians but as a 100% pedigree Teochew, I can vouch that my entire family loves hard fish. It's not a very common fish, certainly not something that I can find everyday. And they're sold only at markets and never at supermarkets. Or at least, I've never seen any at the supermarkets I go to.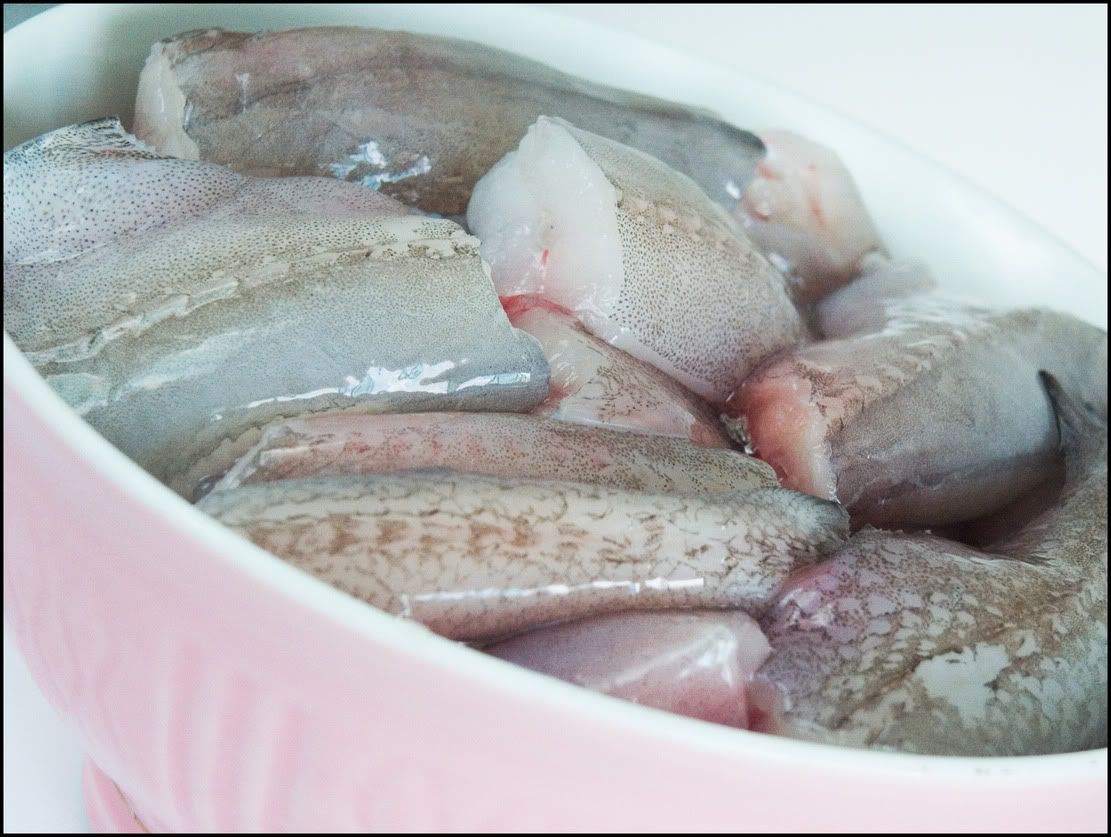 Whenever I see Bombay ducks, I never pass up the chance to grab some. Like last Sunday when I crawled out of bed at noon and finally popped round to the market at one o'clock. At that hour, I was practically the only shopper around, and the stalls were all either closed or closing. I was thinking there wasn't anything I wanted to buy when I spotted the fishmonger lady taking a box of hard fish to the fridge.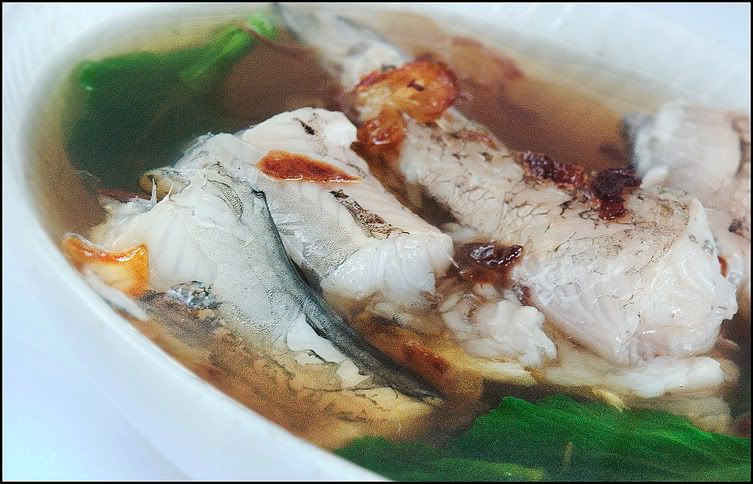 Hey! I want that!
Phew! Just in time. Good thing I got out of bed early.
I always make a very simple soup with Bombay ducks. The fish has lots of flavour, so I just chuck it in boiling water – no stock needed – and add a bit of soya sauce, a dash of pepper, and deep fried shallots and something green as garnish. For those who love spicy and sour dips, a mix of thinly sliced chilli padis, lime juice and soya sauce makes a wonderful complement to the fish. It's simple, tasty and healthy. Not bad for a quack duck. Not bad at all.
BOMBAY DUCK SOUP


(Recipe for 2 persons)

8 Bombay ducks (硬魚)
450 ml water
1 tsp soya sauce, for marinating fish
1½ tsp soya sauce or to taste, for seasoning soup
1 tsp deep fried shallots
1 sprig spring onion, diced
dash of white pepper


Dip


4 chilli padis, thinly sliced
juice of 2 calamansi (small) limes
1 tbsp soya sauce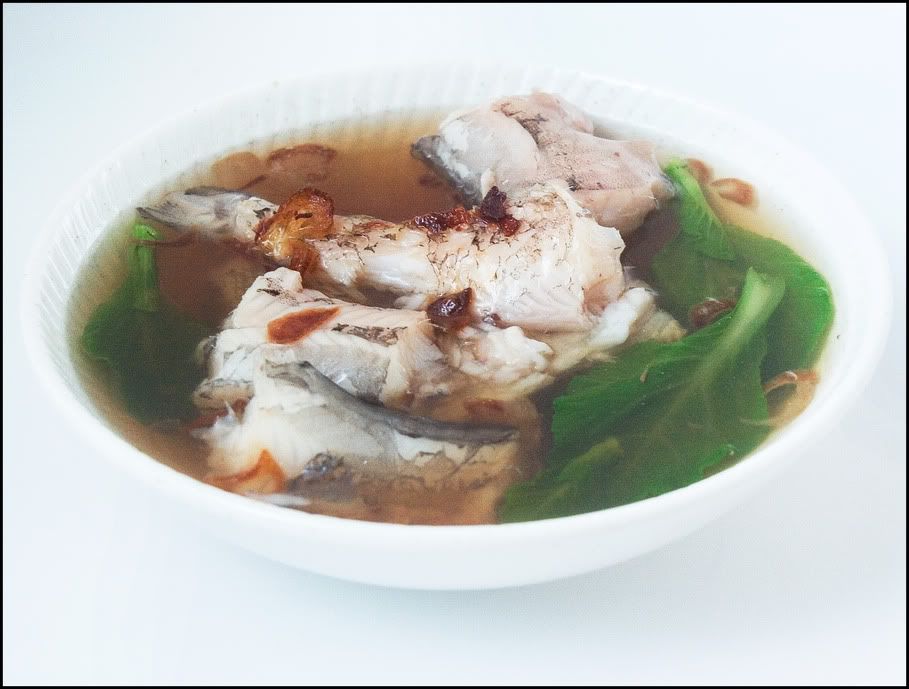 Remove fish head, guts and fins. Rinse and drain. Cut each fish crosswise into 3 pieces. Marinate with 1 tsp soya sauce for 10-15 minutes. Make dip if using. Bring water to a boil. Add fish (without marinade) and 1½ tsp soya sauce. Bring back to a boil. Stir gently to make sure soup boils evenly. Once it does, turn off the heat at once or fish would be overcooked. Taste and adjust seasoning if necessary. Transfer to a serving bowl and sprinkle with spring onion and deep fried shallots. Add dash of white pepper. Serve.