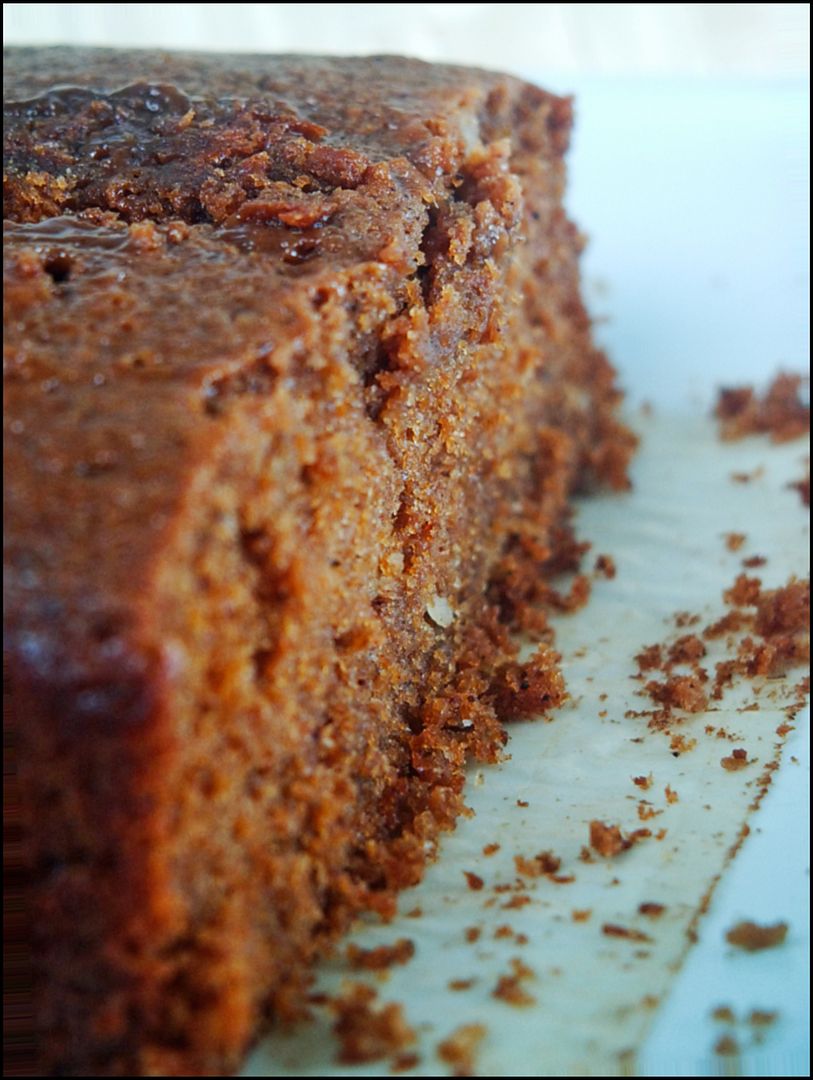 Imagine a soft, tender cake that's filled with the spiciness of fresh ginger, mixed with the slight bitterness of treacle.
The cake is not too sweet, so you can taste the trace of cinnamon, cloves and black pepper in the background.
The colour is a dark, gorgeous mahogany that looks rich but, when you take a bite, the cake is quite light.
Mmmmm . . . what could be better than a slice of ginger cake on a rainy day? Let me see . . . . A slice of ginger cake on a sunny day! Or cloudy day. Or any day regardless of the weather!
The recipe I use is from David Lebovitz. It's a stir and mix cake that requires no beating or creaming at all. It's dead easy and done in a jiffy. Absolutely nothing can go wrong if you measure the ingredients correctly, set the timer, and a meteor doesn't hit your house.
GINGER CAKE




Adapted from David Lebovitz's recipe
(For 2 persons)


240 ml boiling water
2 tsp baking soda
115 g ginger


peel, rinse and mince finely

120 ml treacle
200 g sugar
1 cup peanut oil
350 g plain flour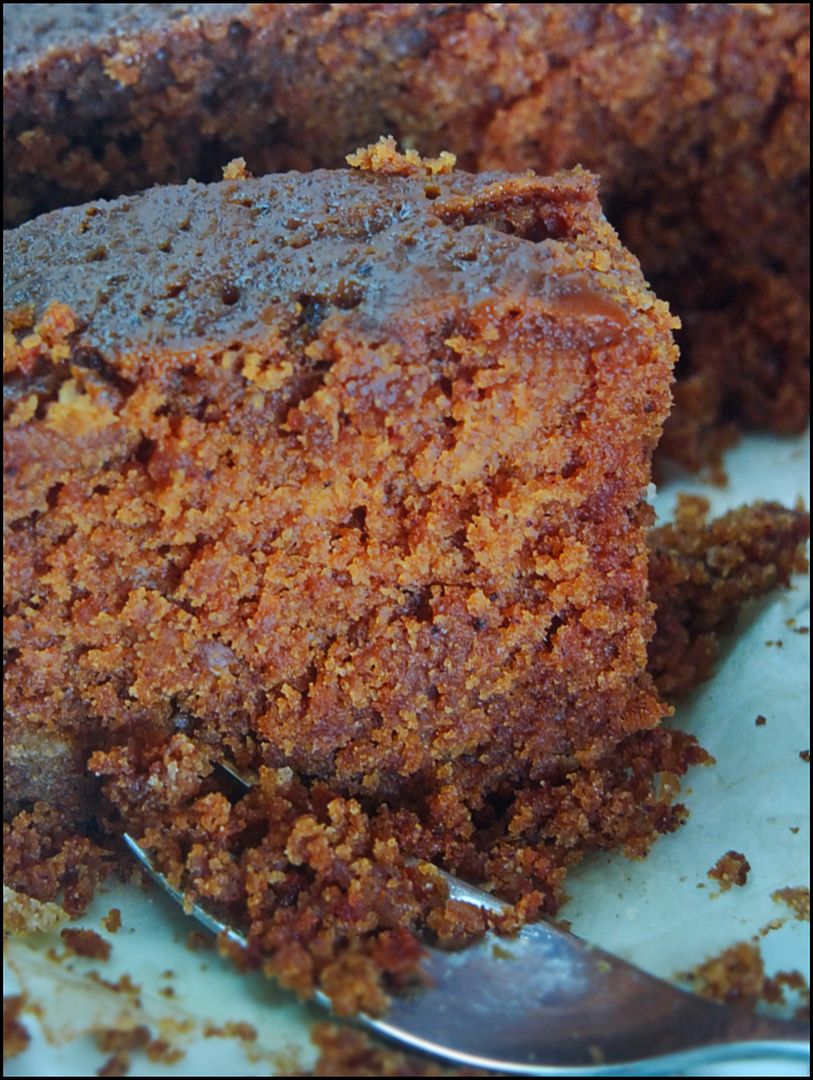 1 teaspoon ground cinnamon
½ tsp ground cloves
½ tsp ground black pepper
2 eggs

Preheat oven to 175°C. Line bottom of 23 x 7.5 cm round cake pan with parchment paper.

Pour boiling water over baking soda. Add treacle, sugar and oil. Stir thoroughly. Sift plain flour, cinnamon, cloves and black pepper into mixture. Mix till almost even. Add eggs. Mix till just even.

Pour batter into cake pan. Bake till top of cake springs back lightly when pressed or skewer into center of cake comes out clean, about 1 hour.

Let cake cool on wire rack for 30 minutes. Run knife around sides of cake. Remove cake from pan. Peel off parchment paper.