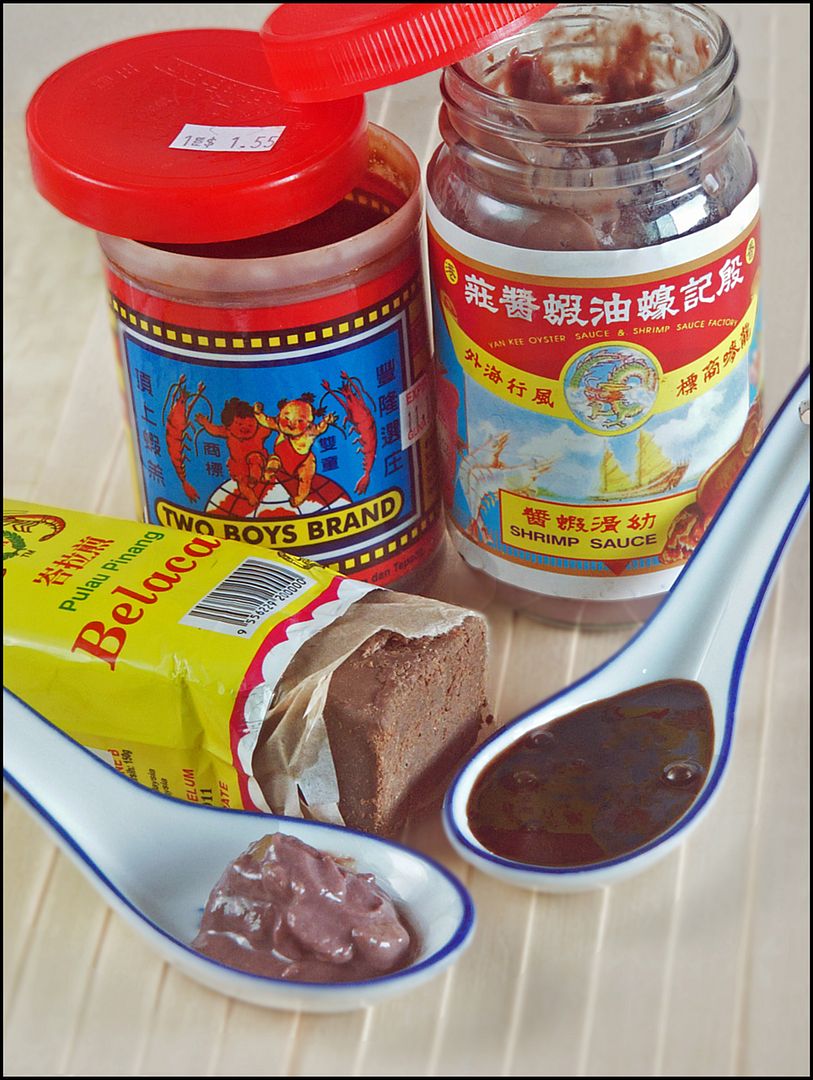 I could smell the fermented prawn paste once the bottle was open.
Phwoar! This is potent stuff!
It wasn't
belachan,
which is quite harmless until it's toasted or fried. Nor was it Penang
hae ko,
which is absolutely benign because it's got lots of sugar.
What I had was
har cheong,
a liquid prawn paste made in Hong Kong. It was a very appetizing grey –
oh
yum!
– and the label on the bottle said, so reassuringly, 'Cooked [sic] Before Eating'.
Thanks for the warning! You bet I will!
Your first whiff of
har cheong
might make you think of a rotting rat or, as a friend puts it ever so nicely, a mortuary with no power supply. But once you take a deep breath – be brave! – you'll get the aroma that explains why fermented prawn paste is cherished in Malaysia, the Phillipines, Indonesia, Vietnam, Thailand, Laos, Myanmar, Cambodia, and some parts of China. That's, what, easily several hundred million people? Oh hang on, I almost forgot Singapore. That adds another few million who eat lots of
belachan
(but don't make any).
There are many types of fermented prawn paste, and they all have their own following. I think Hong Kong
har cheong
is excellent, but someone from maybe Thailand would (almost certainly) disagree. Some say the best
belachan
in Malaysia is from Malacca; others say it's Penang. I guess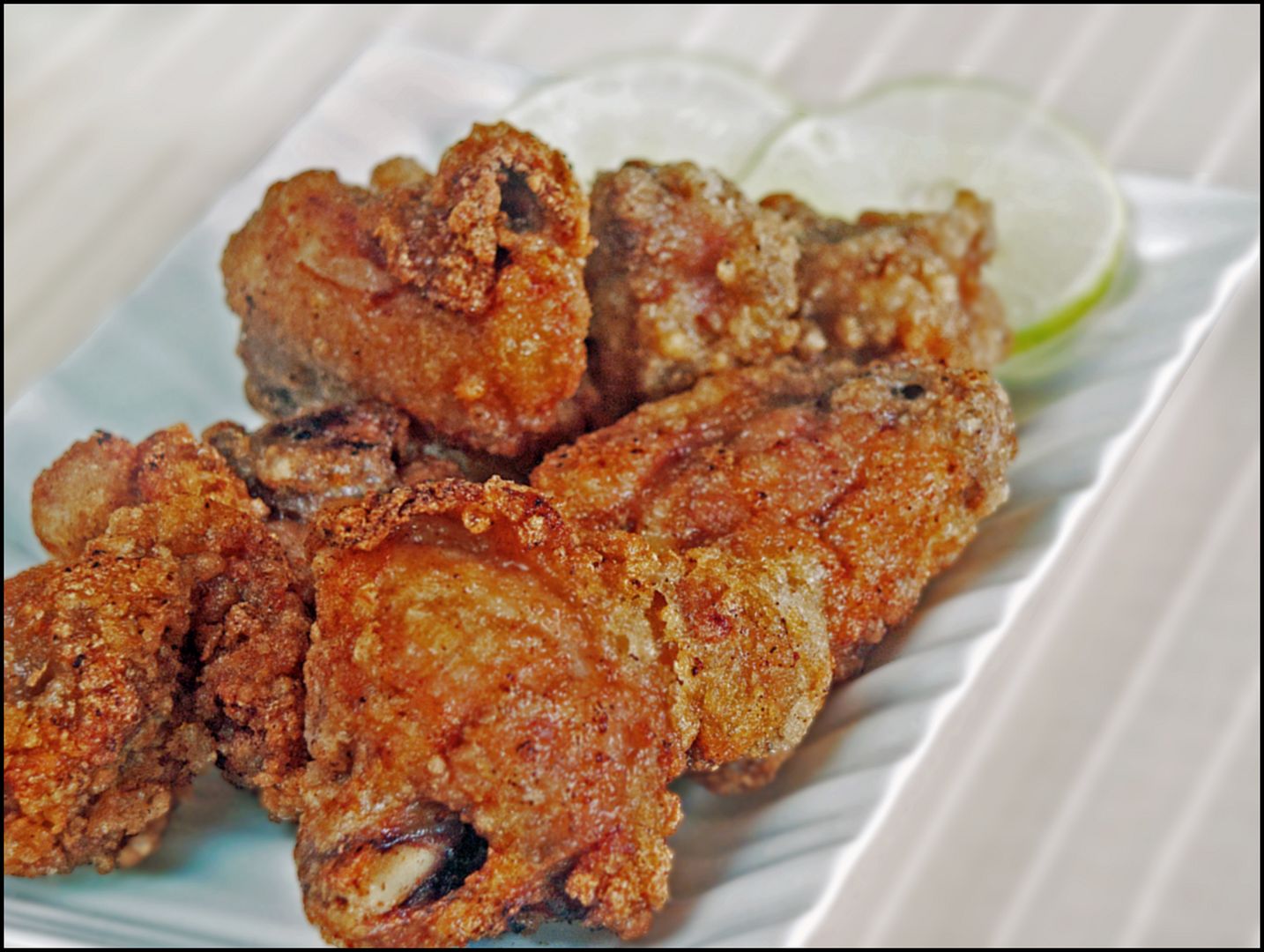 what's best depends on what you grew up eating. It's not the absolute standard but the emotional connection that counts.
The first time I made
har cheong gai
was several years ago with a
recipe
from Lee Kum Kee. Marinated with just
har cheong
and a wee bit of sugar, the chicken was so salty only half of it was eaten. After the flop, the bottle of LKK Fine Shrimp Sauce sat untouched in the fridge for a few years! It was eventually binned only when I moved house.
Today, I finally made another stab at HCG. Giving LKK a wide berth, I armed myself with a different recipe and a different brand of
har cheong
.
Unlike the first attempt which was verging on inedible, this recipe had water, a bit of oyster sauce, and more sugar to tame the massively salty
har cheong.
More importantly, the
har cheong
was, I think, far superior to LKK's. Everyone voted with his mouth, and there wasn't a single piece of chicken left.
If there's a favourite fried chicken in Singapore, my guess is it's HCG. Now I know how to make it. Mission
har cheong gai
finally accomplished – yay!
Related links:
Making

har cheong

in Hong Kong
History of Har Cheong Gai
17 July 2012 Update
Here's how I make
har cheong gai
:
HAR CHEONG GAI (虾酱鸡; PRAWN PASTE CHICKEN)




Source: Adapted from

All About Ci Char Cuisine

(Recipe for 4 persons)


1 tbsp sugar
½ tbsp oyster sauce
2 tbsp water
2 tbsp 虾酱 (

har cheong;

Chinese fermented prawn paste)
2 chicken legs, about 400 g, wash, drain, and chop chunky
¼ cup tapioca starch
vegetable oil for deep-frying


The most important ingredient for prawn paste chicken is, other than prawn paste and chicken, water.

The tapioca starch is also crucial. That's what Hong Kong Street Zhen Ji uses for its very popular har cheong gai, as shown in the video here. It's pretty good, better than cornflour.

Add sugar, oyster sauce, water and

har cheong

to chicken. Stir thoroughly. Marinate 3-4 hours, turning over once mid-way.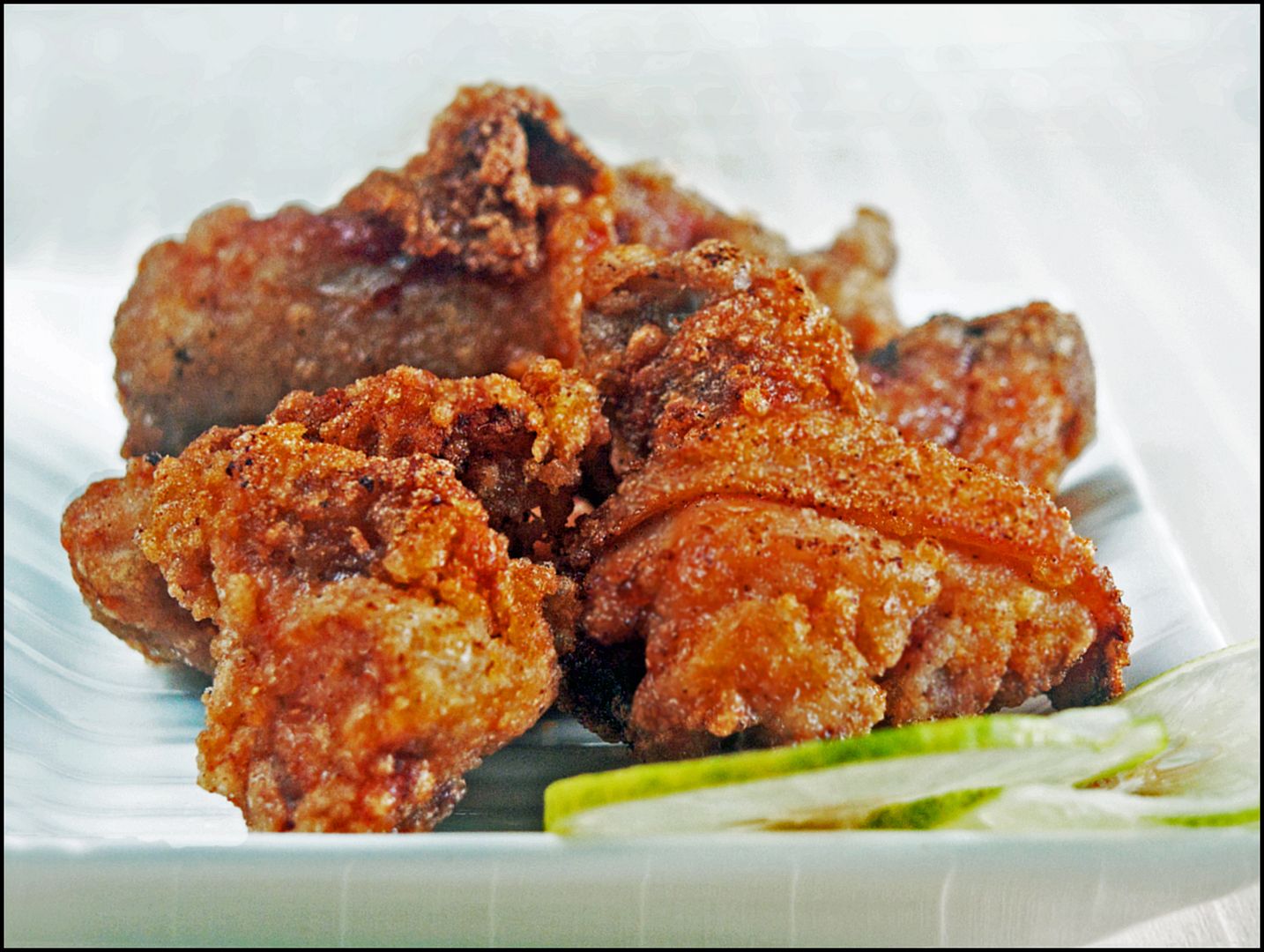 Bring chicken to room temperature. Shake off excess marinade from chicken. Dredge in tapioca starch till thinly coated. Pat lightly to get rid of excess starch.

Deep-fry chicken in moderately hot oil over medium heat till cooked through and lightly golden brown. Remove chicken to a sieve. Increase heat to high. Heat oil till just smoking. Refry chicken till golden brown. Drain in a sieve lined with paper towels. Serve immediately.