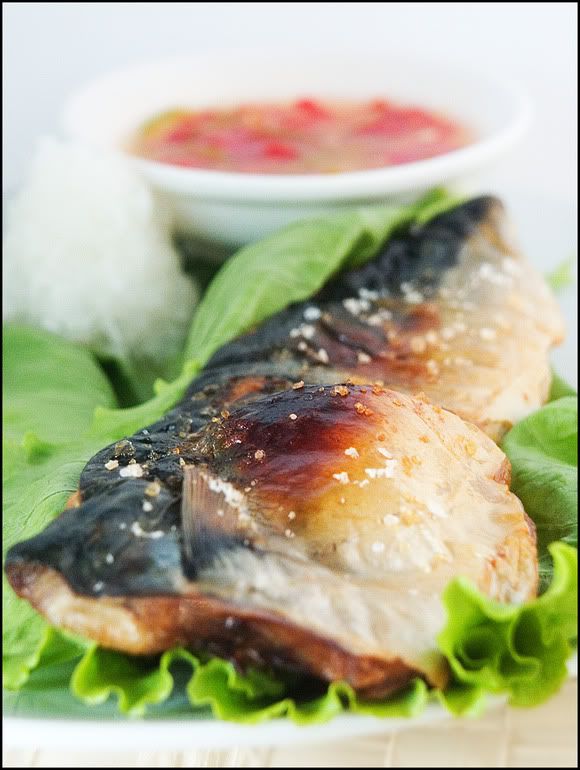 I had a little birthday party today. It was a small, cosy affair with just the birthday girl, two of her buddies and me.
Everyone at the party loves fish, so I made a fish dish,
saba shioyaki
. The fillets, grilled and seasoned sparingly with sea salt, turned out beautifully although it was only my second time DIYing
saba shioyaki
.
When I made my first attempt last night, I didn't feel too confident. Mum always said fresh is best but the mackerel I had were frozen and shipped all the way from Norway. I was also afraid my little toaster oven might not be hot enough for a charred and crisp outside whilst keeping the inside juicy and moist.