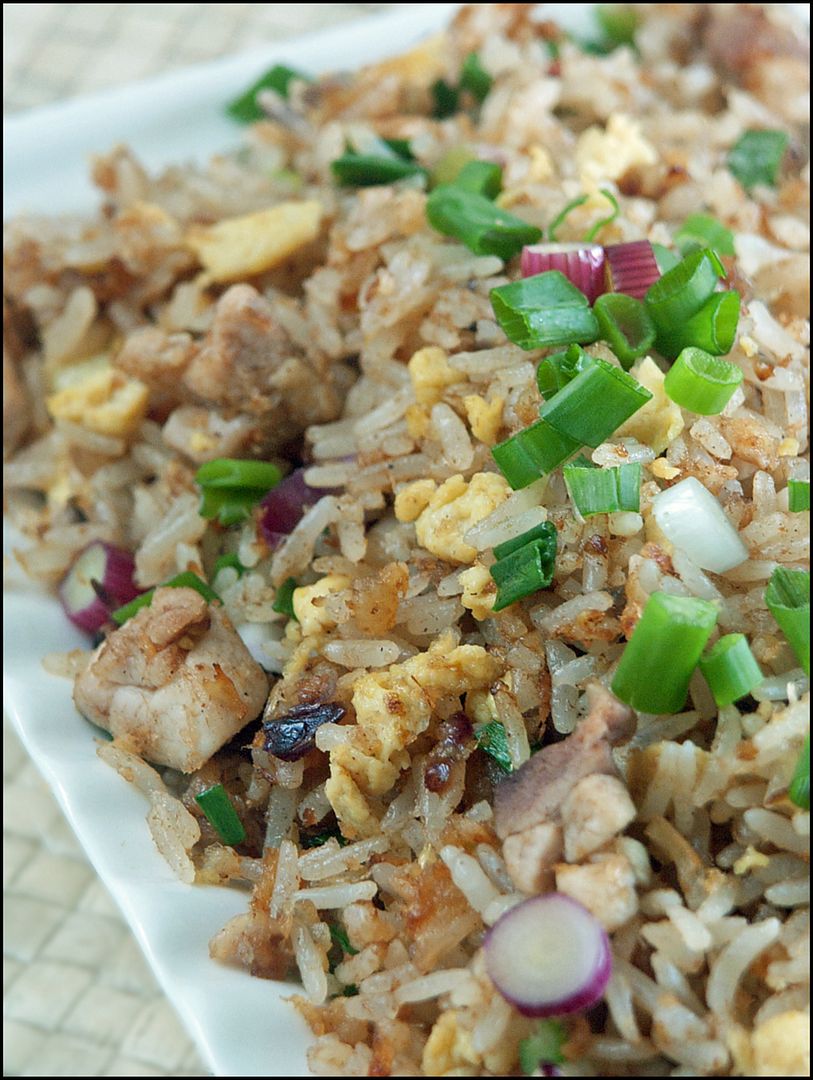 When I was nine years old, I went to primary school in the afternoon. I was the only person at home at lunchtime, so I cooked for myself and ate before heading off to school. Fried rice was what I rustled up most often, plus an egg flower soup to wash it down.
Hmm, now that I think about it, a nine-year-old doing a two-course lunch wasn't too shabby. *immodestly and belatedly pat self on the back*
As I got older, I made fried rice only as a last resort, when I didn't have ingredients for something else or when I had leftover rice to finish up. Why? Because, try as I might, my fried rice wasn't terribly impressive even though I'd been frying rice since I was nine. Eminently edible, yes, but nothing more.